Hello blogpeople!
It's FRIDAY! Are you happy?
You should be.
We are so much more fortunate than others and we should be thankful.
Know what I'm thankful for?
Lauren Conrad.
She is, by far, my favorite fashionista. She's so fun and quirky and has one of the most down-to-earth, classiest styles I have ever seen.
Speaking of styles.
THIS
is her book over style.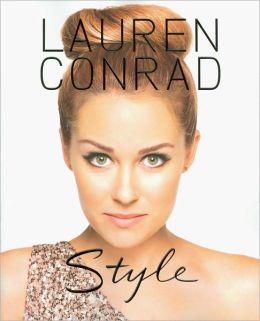 I bought it last year. Even though it's been out awhile I still love everything about it. Her style is timeless. One of the reasons I love it so!
She also has another book that I just came across.
You can find it
HERE
Yesterday, while feeling a little blue, I read through the Style book that I bought trying to find some inspiration for my wardrobe. I still love every word and every picture. I recommend anyone who maybe needs a little help filling up their closet to buy this book!
Here are some other images of Lauren that I just had to show you. She's stunning!
You can also find Lauren's fictional novels L.A. Candy
right here
Visit
Lauren Conrad
and just be happy!
Thanks for stopping by to read me!
Hope you will consider buying Lauren's books and will fall in love with her style just as I have!
Til tomorrow!